Wilhelm Tölke – 130 years of company history
Tölke was founded in 1882 by the master builder Wilhelm Tölke in Nuremberg. In 1940 Franz Hinsche took over, who owned the Hugo Reichardt company in Leipzig. After having been bombed the company had to be reestablished completely in 1945.
Since the company moved to Kraußstraße 8 in Nuremberg in 1954 all worldwide activities are coordinated from here. Besides our head office in Nuremberg we have a branch in Berlin and subsidiaries in Vienna and Ploiesti (Romania). Yet as an industry leader, we are at home anywhere experts are needed for refractory lining and application of installations.
As a medium-sized family-owned business Tölke momentarily employs approx. 100 persons.
Tradition and Present
Respecting tradition, at home in the present.
Skill, experience, innovation and superb quality: The name of Wilhelm Tölke has been well known in refractory and chimney construction for more than 130 years. Since the beginning our customers and business partners have always valued our reliability, our attention to detail and our flexibility.
This of course applies not only to our specialization, the refractory and chimney construction, but across our whole portfolio of services for industry of all kinds. We always set the standard – with advanced installation and construction techniques. And with a drive to innovate which has set us apart since 1882.
"The strong team to have on your side.
We plan, construct, supply and build. Around the world."
Business Principles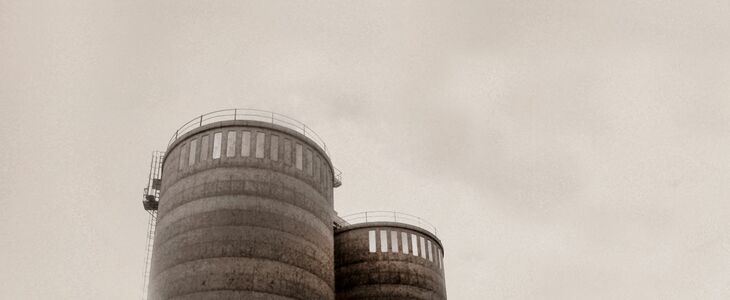 All our team members work hard to meet our quality guaranties – for every project, all over the world. Refractive construction is always a matter of precision including careful planning, precise construction and skilled completion. All this is part of our company culture.
We know an emergency in an industrial plant does not allow for any delays, our service orientation means that we are at your disposal seven days a week, 24 hours per day. This includes not just a full range of equipment, but also a superbly equipped construction team with inventory. We produce our own refractory components on demand and deliver them using our own fleet of vehicles.
Wilhelm Tölke also offers you the full range of services for chimney construction. Our qualified personnel carries out inspections and is happy to advise you. Whether you are looking for optimum project planning for repairs, renovations and shortenings, or complete decommissioning of chimneys.
Working at Tölke
The fact that we are among the leading companies in our area, is the result of the work of our dedicated specialist teams of engineers, technicians and skilled professionals.
Would you like to be part of our team?
An overview of our current vacancies can be found here:
Vacancies
As a classic building contractor, or as co-entrepreneurs, usually referred to as a subcontractors, our employees cover the execution of masonry, concrete and reinforced concrete work.
In addition to our conventional projects in heavy industry, we are particularly focused on building sites in civil construction.
Therefore, project-oriented we operate even beyond regional borders.
We are constantly looking for:
Refractory masons (m/f)
Project managers (m/f)
Concrete workers (m/f)
Engineers/graduated engineers (m/f)
Conditions for all applicants:
You are trained in refractory or chimney construction, or worked for a refractory and chimney construction company and are experienced in refractory lining and application of installations.
You have practical experience in dealing with various technical equipment such as mixers, gunning machines etc.
If necessary you should be flexible in your working hours, also regarding weekends, holidays, and night shifts.
You are prepared to work at home and abroad.
You are experienced in employee management and you can responsibly handle construction sites.
Your German is impeccable and you have good command of English both spoken and written.
Your PC skills are excellent.
You are a reliable, friendly and competent partner for our customers.
Please send all application documents in writing to:
Wilhelm Tölke GmbH & Co. KG
Leonroder Straße 4
90431 Nürnberg
or by mail to:
toelke@toelke-feuerfest.de
Do you have questions? Then please contact us:
toelke@toelke-feuerfest.de
Tel +49 (0) 911 | 23 89 - 0
We are happy to answer your questions.
Show initiative!
Even if the right job is not advertised, we are always interested in motivated and qualified employees.
That is why we welcome your initiative and convincing application.